Where do I tell the sex of a plant before it starts flowering?
Determining the sex of a cannabis plant before it starts flowering can be difficult, but there are a few ways to do it. Here are some places to look for clues:
Nodes: Look for small, white hairs or pistils emerging from the nodes where the branches and leaves meet the main stem. These are female pre-flowers and are a sign that the plant is female.
Stipules: Stipules are small, leaf-like growths that appear at the base of the branches. In male plants, the stipules are usually smooth and pointed, while in female plants they are often fuzzy or hairy.
Pre-flowers: Male pre-flowers usually appear as small, round balls that hang from the nodes, while female pre-flowers look like small, white hairs emerging from the nodes.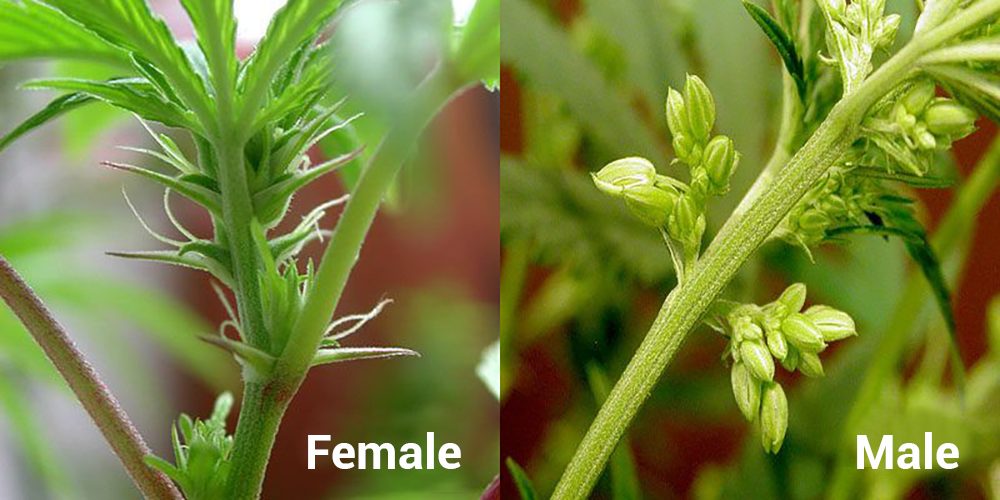 Keep in mind that determining the sex of a cannabis plant before it starts flowering can be tricky, and it's not always possible to do so with 100% accuracy. Some strains may also have different pre-flower characteristics, so it's important to do your research and familiarize yourself with the specific strain you're growing. If you're unsure about the sex of your plants, it's best to wait until they start to flower before making any decisions.
Partake Cannabis is a craft cannabis grower based in Edmonton, Alberta, Canada, dedicated to producing high-quality, locally-grown cannabis for adult consumers. With a focus on sustainability and a passion for creating unique strains, Partake is at the forefront of the Canadian craft cannabis industry.
Our team of experienced cultivators uses state-of-the-art growing techniques to cultivate premium buds, rich in potency and flavour. We are committed to using only the finest ingredients in our growing operations, ensuring that every plant is nourished with the care and attention it deserves.
At Partake, we believe that everyone should have access to high-quality cannabis, regardless of their experience level. That's why we offer a range of products that make it easy for people to enjoy the benefits of cannabis.
If you're looking for a craft cannabis grower that truly cares about quality and customer satisfaction, look no further than Partake Cannabis. Ask your favourite budtender for Partake Cannabis products today and see why we are one of the most trusted craft cannabis growers in Canada.
For further reading check out our Learn page.